AFC thermal mass flow controllers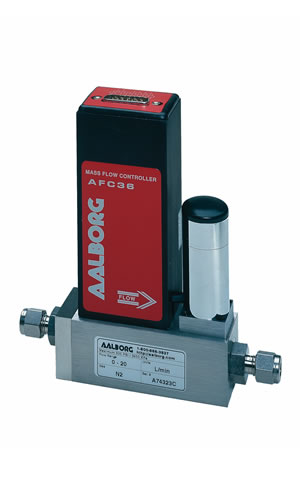 Design Features
rigid metallic construction

available flow ranges starting from 0 to 10 sccm up to 0 to 100 slpm

maximum pressure of 1000 psig (70 bars)

0-5 Vdc or 4-20 mA signals

leak integrity 1 x 10-9 smL/sec of helium

accuracy of ±1% full scale

totalizer option

circuit protection

---

GFM mass flow meter





Design Features
± 1% FS accuracy is standard

rigid metallic construction

available flow ranges starting from 0 to 10 sccm up to 0 to 1000 slpm

maximum pressure of 1000 psig (70 bars)

leak integrity 1 x 10-9 sccs of helium

NIST traceable certification

built-in tiltable LCD readout (some models)

local or remote setpoint control

0-5 Vdc and 4-20 mA signals

circuit protection

totalizer option
---

SDPROC Microprocessor Driven Command Module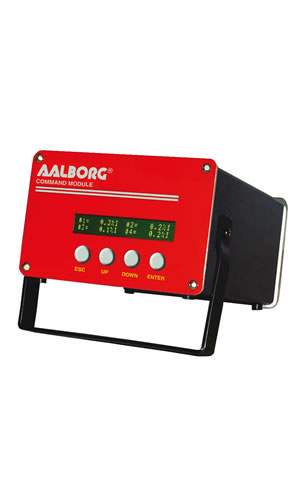 Microprocessor driven digital Command Modules are used in conjunction with any analog or digital mass flow meters or controllers
with 0-5 Vdc input /output signals.
---
TIO Totalizer Input/Output Flow Monitor/Controller
Design Features
Displays instantaneous, total and accumulated flow rates.

Built-in Flow Linearizer (10 point linearization of the flow curve).

Up to 47 different volumetric and mass flow engineering units.

Large 13mm (0.51") digits for flow rate and 5.5mm (0.21") for Total.

Digital RS-232 or RS-485 interface (multi-drop capability of up to 64 devices.)

Compact design for unit mount, panel mount, wall mount or field mount applications.

User-programmable, optically-isolated pulse output.

Two programmable, optically-isolated, digital outputs.

Flow controllers, set point command control via local LCD or digital interface.

Programmable set point table with ramping up/down capability up to 16 steps.

Free Configuration and Monitoring Utility software.

---


Compact Digital MFC / MFM MODEL EX-250S SERIES
---


Low-cost Mass Flow Meter with Display MODEL 3810DSII SERIES
The Model 3810DS II is a mass flow meter with a built-in display using a time-tested flow sensor.

The 3810DS II displays total flow in addition to instantaneous flow, which is an improvement on the previous model 3810DS.

Just like the 3810DS, the 3810DS II is also available with flow sensor and precision needle valve built into one piece.
---
Compact Readout Unit MODEL CR-400
The CR-400 readout unit, when connected to your mass flow control-ler or meter with a cable, provides the key mass flow functions, such as flow measurement and control as well as cumulative flow calcula-tions and flow event outputs.

This readout unit offers RS-485 commu-nications capability, so multiple readout units can be controlled online by a host computer.

The CR-400 is fully compatible in size with the CR-300.